Unveiled in Super Soco's World Premiere just a few days ago, it made immediately an impact with it's eye-catching look. 
The 2021 Super Soco TS Street Hunter is a lightweight sprinter for your every day commuting, powered by a 3.4hp, 133lb.ft hub-mounted motor, which can move the vehicle to a top speed of 75km/h.
The new bike features three riding modes and combined braking system, helping all the newcomers to adapt to the usage of an electric vehicle with safety.
The location of the motor in the hub and battery placement means the Street Hunter has a low centre of gravity and a low seat height, which is also a big advantage for the new bikers.
In the dashboard you can read battery status, the range, the riding mode options, clock and the air temperature.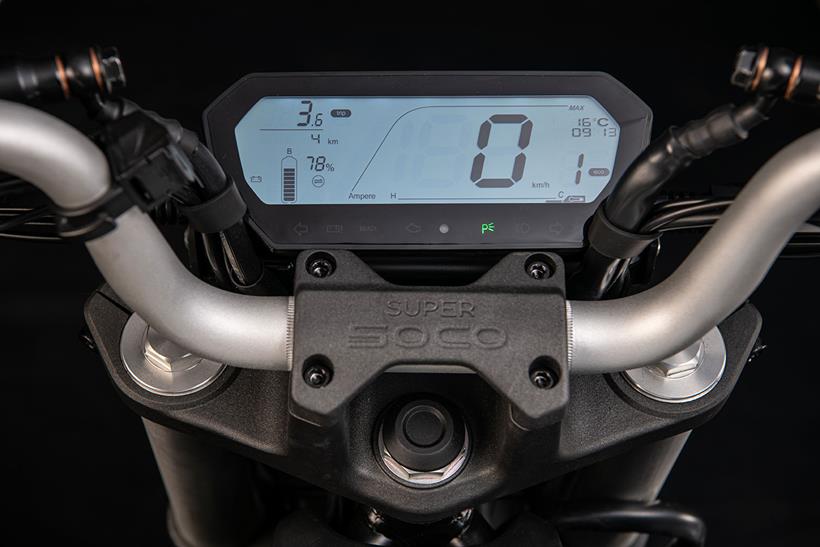 The all new aerodynamic winglets give the TS an aggressive look and make it more stable, a beautiful touch on our sport looking electric bike.
As for the range, TS promises to take you around the city all day long, giving you the option to use 2 batteries. While using them together, the range can reach 200km and each battery takes 3.5 hours to charge. That means you can charge the detachable battery while sleeping or working and be ready to ride soon enough.
The availability of the all new Super Soco TC Wanderer will be soon announced in our social media platforms. Follow us to learn our news first!
FB: supersoco.cy
IG: supersoco.cy